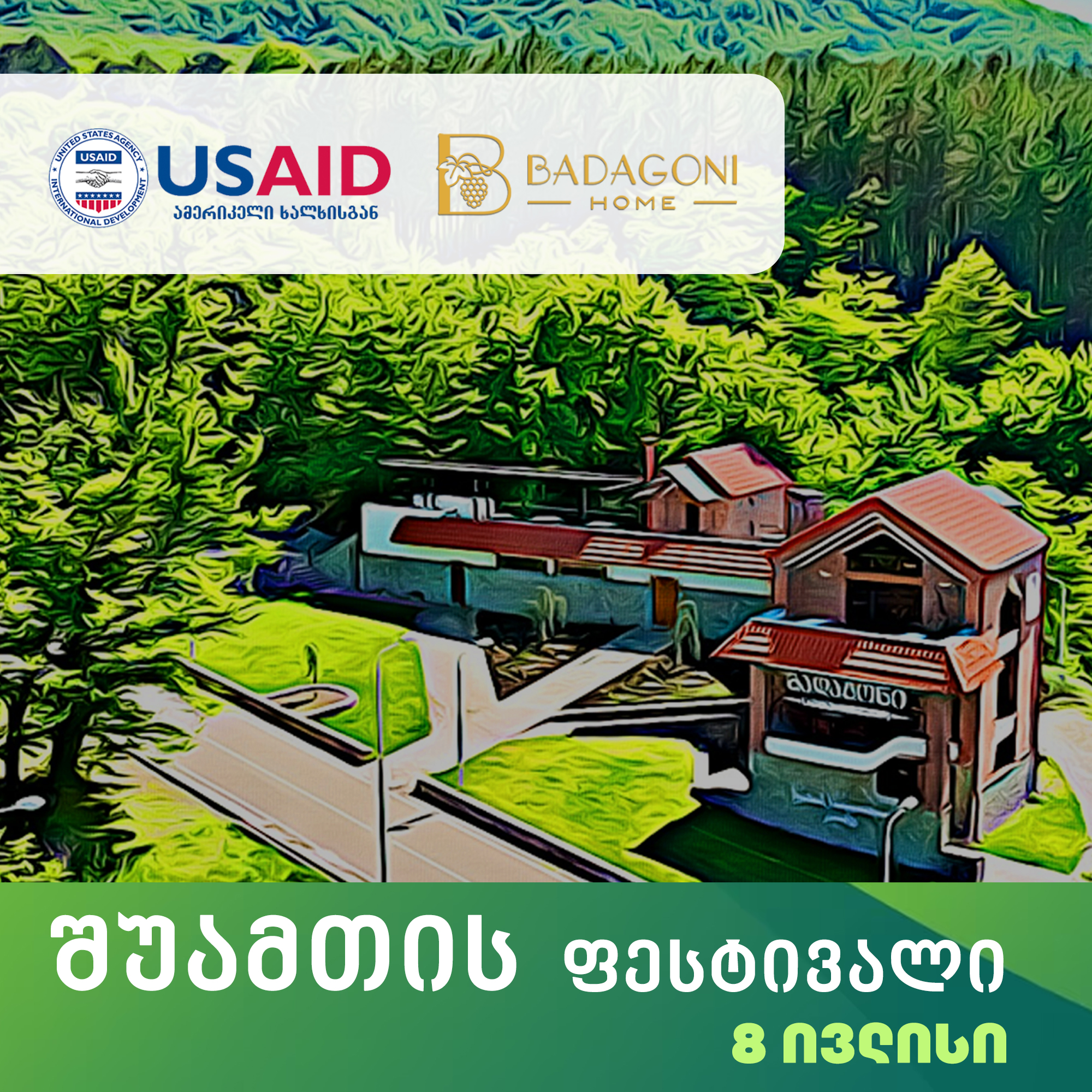 Location :
Badagoni Home Shuamta
Shuamta Festival
We invite you to Shuamta festival on July 8th from 13:00. Regarding the official opening of the recreation area of Shuamta Gateway Park, the guests who came to the entertainment and educational event planned by the company Badagoni and USAID Economic Security Program will find good music and a lot of fun:
Board and adventure games for adults;

Various children's activities – competitions, drawing master classes;

Exhibition-sale by local entrepreneurs;

Hike to the forest with the organization Gare-Mare;

Sports activities;

Delicious BBQ dishes;

Opportunity to taste Badagoni wines and various alcoholic and non-alcoholic drinks.
And from 18:00 we have the honor to present famous Georgian artists of electronic music.
Let's make the Shuamta Festival together!
Free attendance.
Address
4. Liberrty square, Tbilisi
Vardisubani, Shuamta, Kakheti
Alaverdi, Akhmeta Municipality, Kakheti